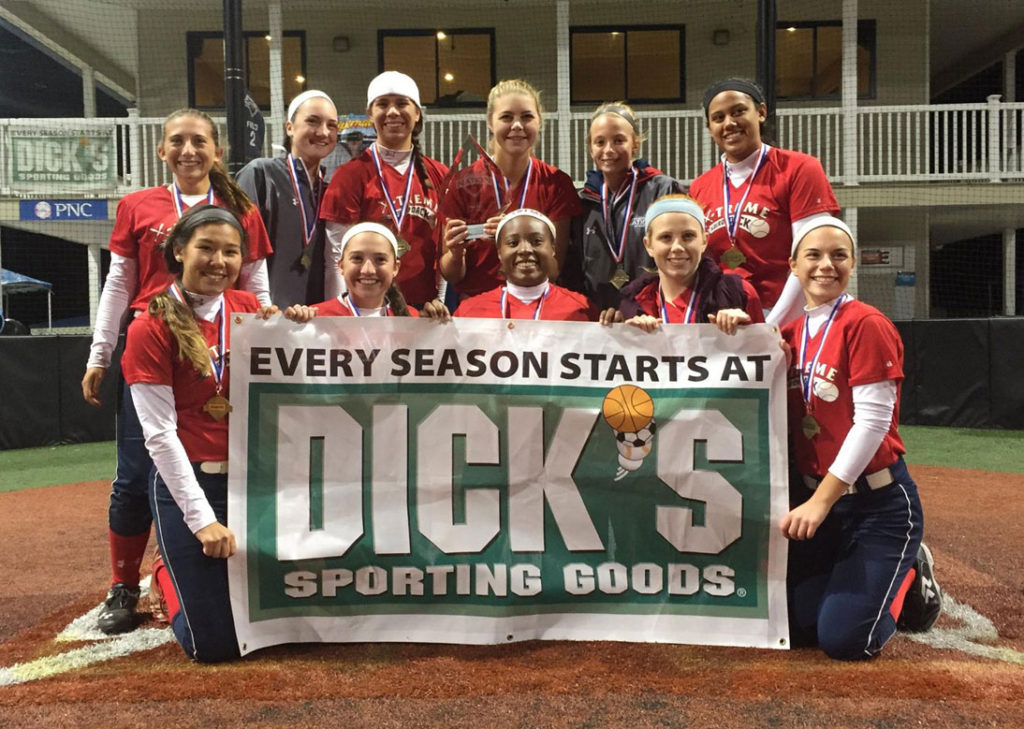 Xtreme Gold dominated the diamond on Sunday, with three mercy wins to take the championship at the Finch's Aces Fall Invitational at Diamond Nation!!
12-0 in the quarterfinals over Electric City Shock
11-1 in the semifinals over Maryland Legends
11-2 in the finals over Lakeshore Lightning (avenging a 4-3 pool play loss)
Bringing home the hardware!! Way to GET SOME, ladies!!