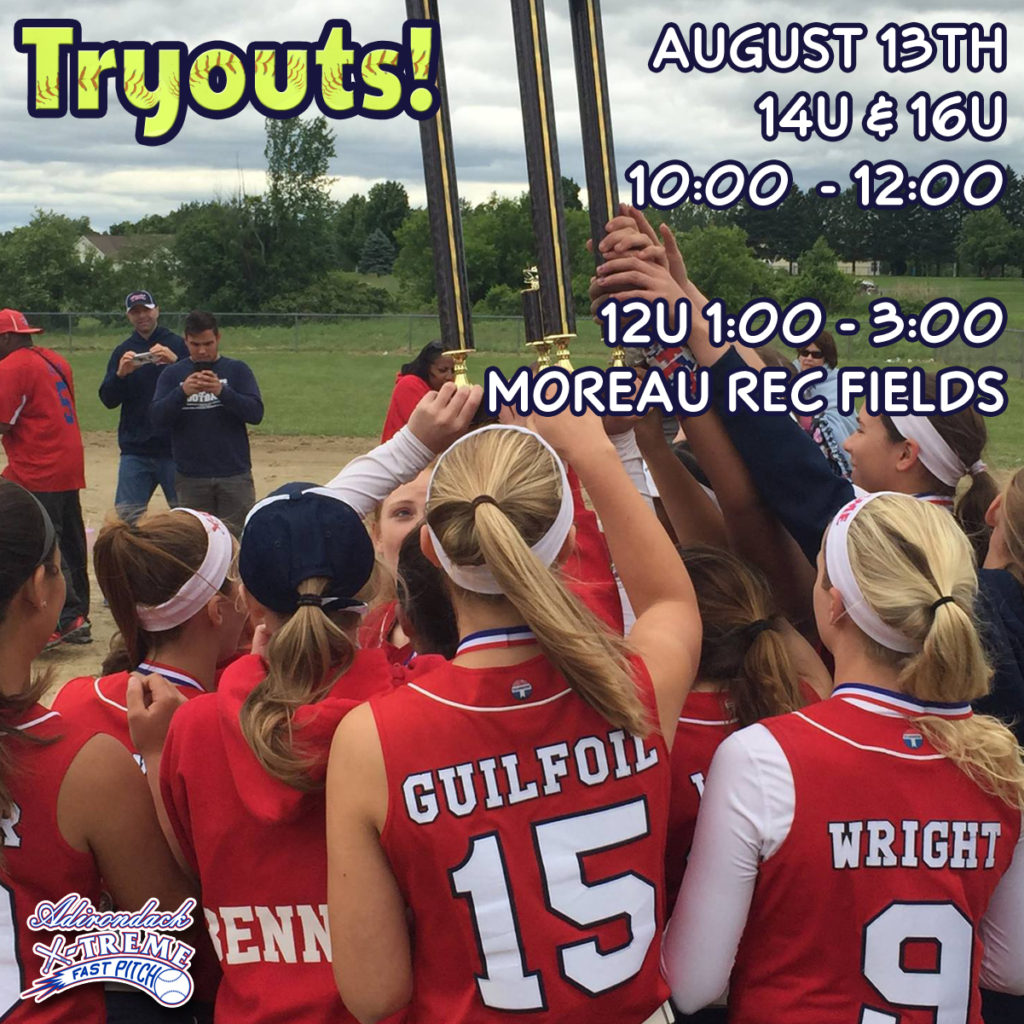 Adirondack Xtreme 14u and 16u tryouts will be at Moreau Rec in South Glens Falls, NY on Saturday August 13th from 10:00 -12:00. This will be for Coach Scarincio's 16U, Coach McAllister's 16U and Coach Beames' 14U teams.
12u tryouts will be on the same day from 1:00 – 3:00 pm.
Rain date is Sunday, August 14th same times.